RESULTS
No matter who we've worked with, we've always taken significant costs out of their overhead expenses.
Over the years we've worked across all business and industrial sectors. From small organisations (Safehouse, Lucion, JT Dove and others) to FTSE 100, 250 and 1000 companies (Bellway, Virgin East Coast Trains, Komatsu, Barbour, Sanofi, Husqvarna, and others)

Sector:
Retail
Areas:
Stationery / Print / Telecoms / Utilities / Photocopiers
Case Studies / Testimonials

Sector:
Retail
Areas:
Stationery / Print / Telecoms / Utilities / Photocopiers
"We asked J6 to review our telecoms estate and the results were excellent. They quickly cancelled unused lines, reducing call and line rental charges. They rationalised several suppliers into one single supplier contract, and gave us complete visibility of expenditure and the ability to manage our telecoms estate more efficiently. With J6's help, we have made significant sustainable savings in both time and money."
Newsquest
Matthew McTague
Head of Procurement

Sector:
Retail
Areas:
Telecoms
"J6 has proved extremely versatile and we have no hesitation in recommending them as a reliable cost reduction tool."
Sara Lee Courtaulds
Mike Ellis
CFO
"Your team acted quickly and efficiently, assessing need and within days provided a number of options in respect of the replacement of the Wilton office photocopiers/printer units. All recommendations showed significant cost savings against what had gone before… Similarly the changeover of telephone service provider brought about significant cost savings and was expedited with the same efficiency"
NEPIC
Dr Stan Higgins
CEO

Sector:
Retail
Areas:
Stationery / Print / Telecoms / Utilities / Couriers
"…we did not have in-depth market knowledge and therefore found it difficult to benchmark and verify that the prices being paid were competitive. We were encouraged and satisfied with the savings achieved… we therefore have no hesitation in recommending Elie and the services he provides."
Sage (UK) Ltd
John Brearley
Chief Financial Officer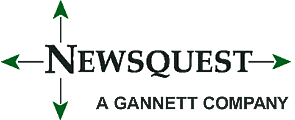 Sector:
Retail
Areas:
Telecoms
"…this system will reduce a lot of overhead costs not only in the material, but also in staff resources."
Esh Group
David Thompson
Group Purchasing Director
"...rationale for many such cost reduction companies seems to be to make a quick return and then disappear. I have found J6 to be refreshingly different. They are about building relationships and the sharing of experience and knowledge to help Finance functions add sustainable value to their business and not just cut costs in a one off exercise. It is this adding of value and not just cutting costs which made J6 the choice for me"
Brodies LLP
David Edwards
Finance Director
"Your teams' intricate knowledge in their fields of expertise has led to efficiency gains we would otherwise continue to miss year on year... Not only have you provided us opportunities in our imported supplies and services but also within internal processes and procedures... I would suggest any school failing to explore potential efficiencies at no initial cost to themselves is being inefficient. "
Teesdale School
Colin Cartwright
Vice Principle
"It is a refreshing change to be able to work with a professional organisation that has been able to help us deliver sustainable and continuous savings since our initial engagement ... they clearly stated their 3 main objective to deliver costs savings, improve supplier performance (where applicable) and to develop a long term working relationship and partnership with its client. I am please to say that all 3 objectives have been achieved and continue to do so."
Unity City Academy Trust
Chris Crowther
Director of Finance
"J6 have carried out a detailed analysis of the following expenses: Fixed line telephone costs; Office and stationery costs; Freight costs. In each of these areas J6 have identified and realised significant savings on behalf of Draeger Safety UK Ltd. We have found J6 to be very professional in their dealings with both Draeger and potential suppliers and they have provided detailed information to back-up their proposals."
Draeger Safety UK
Alan Musgrave
Finance Controller
"J6 thoroughly analysed our expenditure patterns on telecom landlines and mobiles, office supplies (stationery) and computer consumables and identified considerable cost efficiency savings. J6 helped us to implement their recommendations on telecoms with minimal disruption to our day to day business operations... J6 are a valuable complement to any procurement team, bringing with them extensive market knowledge and experience"
DWF
Karl Warmbold
Head of Facilities & Property
"J6 have identified and aided the implementation of significant cost savings across the CN Group or companies ... J6's approach has been professional, pro-active and methodical and I would recommend their services to companies"
CN Group Ltd
Andrew J Swanston
Finance Director